About Christine
Christine was raised in Loudoun County, Virginia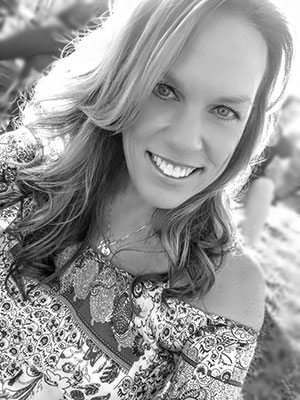 Christine holds a Master's in Education in Community Agency Counseling from George Mason University (GMU). In addition, she holds a certificate in Positive Leadership from GMU and a Bachelor's Degree in Criminal Justice and Psychology from Radford University. Ms. Langley-Obaugh is a Certified Mediator with the Supreme Court of Virginia and a Certified Volunteer Administrator. Christine is a Certified Reiki Master through the Maryland Center for Reiki Training. Christine Langley-Obaugh is also trained in Life Stress Reduction (LSR), Traumatic Incident Reduction (TIR), Integrative Energy Therapy® and Rapid Memory Healing.
Christine has over thirty years experience in Public Safety, employed by Frederick County and Loudoun County Governments as a Probation and Parole Officer, Volunteer Coordinator and Executive Liaison. Christine previously served as a Bereavement Counselor and Medical Social Worker for Blue Ridge Hospice. Christine trained under Kathryn McCormack-Chen, RN, LCSW, LSATP, an advanced certified TIR trainer and Facilitator, who treated trauma survivors, some at the Pentagon on 9/11.
Christine Langley-Obaugh received several EMPACT awards from Loudoun County Government, Loudoun County Fire and Rescue, and was a former nominee for Probation Officer of the Year while employed with the State of Florida. Christine has founded and coordinated various programs to include the Frederick County Fire and Rescue Chaplain Program and the Kindle Project for Burn Survivors.
Christine Langley-Obaugh, a former Instructor for Shenandoah University, the Center for Lifelong Learning, also taught at the North Florida Corrections Academy in Lake City, Florida. Christine wrote How Stress can lead to Emotional Trauma which appeared on Karen Salmansohn's website, www.notsalmon.com, along with her motto, We Repeat What We Don't Repair in January of 2015. Christine also co-authored Loudoun County Paves the Way: Code of Virginia Amended to Improve Behavioral Health Benefits for Volunteer Fire and Rescue Personnel for the National Volunteer Fire Council in May of 2017.
Christine, a former PTA President for Middletown Elementary School, also served on the Board of Directors for the Loudoun County Citizen's for Social Justice (formerly known as LAWS). Further, she previously held the position of President for the Ocala Chapter of the Florida Council on Crime and Delinquency. Christine also served as an Ambassador Chair and Family Team Chair for the Juvenile Diabetes Research Foundation, Capital Chapter in Washington, D.C..
Ms. Langley-Obaugh is a member of the Loudoun County Chamber of Commerce, a member of the Purcellville Business Association (PBA), a member of the Traumatic Incident Reduction Association (TIRA), a member of Triumph over Trauma: Northern Shenandoah Valley Resiliency Initiative, a member of the Virginia Mediation Network (VMN), a member of the Daughters of the American Revolution (DAR), Ketoctin Chapter, a member of the National Trust for Historic Preservation, and a member of Sacred Heart Catholic Church in Winchester, Virginia.
Christine Langley-Obaugh is a Psychospiritual Leader, Spiritual Awakening Expert, Educator, Oracle, Strategist and Entrepreneur. Ms. Langley-Obaugh founded and is the Executive Director of the Huckleberry Alliance, Incorporated, a non-profit organization for fatherless children, and is the CEO of OLIO Enterprises, a corporation committed to the research and development of a healing and balancing device utilizing the Second Law of Thermodynamics, the Projection Effect and the Absorption Effect.
A little about me…
I was born with a portwine birthmark that covered the left side of my face. As a child, I was often pointed at and made fun of. My parents divorced when I was seven. I moved and changed schools multiple times throughout my childhood. At the age of thirteen, I became a caregiver to my mother who was diagnosed with cancer. At seventeen, I ventured off to college not knowing my value nor how to balance a checkbook. I was angry. I didn't know a thing about life and somehow thought it was unfair I was thrust into the world lacking.
At twenty-one, armed with a Bachelor's in Criminal Justice and Psychology, I escaped to Florida to hide from my demons. I thought, by working with Probationers and Parolees, that my life wouldn't seem so bad, and I could confidently say, "nothing's wrong with me." Seven years later, I became homesick and returned to Virginia. It was around this time that my self-discovery journey began.
Everyone's path is different. For me, I chose to start by processing childhood issues with a psychotherapist. There is one pivotal point that I will never forget. I recall walking into the office and stating, "I'm good." She responded by asking, "what do you mean?" I emphatically stated again, "I'm good." She prodded, "tell me." At this point, I became annoyed not really knowing how to describe how I was feeling. She kept on. She continued to come at me with a line of questions. I finally loudly blurted out, "I see color."
I had been living my life in black and white.
We all have lessons to learn in life. At times, we may repeat these lessons. In fact, We Repeat What We Don't Repair.
I have, therefore, made it my mission to educate, support and inspire others.
As featured in Leesburg Lifestyle Magazine, May 2022
In the Company of Women
How the Women's CEO Business School Builds Intentional Businesses