About Christine
Christine was raised in Loudoun County, Virginia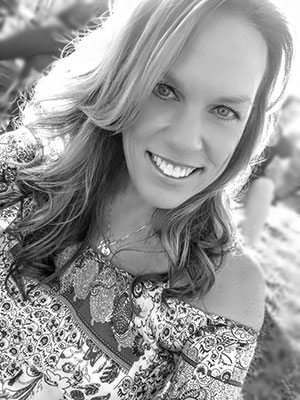 Christine holds a Master's in Education in Community Agency Counseling from George Mason University (GMU). In addition, she holds a certificate in Positive Leadership from GMU and a Bachelor's Degree in Criminal Justice and Psychology from Radford University. Christine graduated from the CEO Business School in December of 2022. Ms. Langley-Obaugh is a Certified Mediator with the Supreme Court of Virginia and a Certified Volunteer Administrator. Christine is a Certified Reiki Master through the Maryland Center for Reiki Training. Christine Langley-Obaugh is trained in Applied Metapsychology: Life Stress Reduction (LSR), Traumatic Incident Reduction (TIR) and Traumatic Incident Reduction – Expanded Applications (TIR-EA) and Ability Enhancement (TIR- AE). Christine has also completed courses and training in Spiritually Integrated Psychotherapy (SIP), Nervous System Dysregulation and Rapid Memory Healing.
Christine has over thirty years' experience in Public Safety, employed by Frederick County and Loudoun County Governments as a Probation and Parole Officer, Volunteer Coordinator and Exe cutive Liaison. Christine completed her graduate level internship as a Bereavement Counselor and Medical Social Worker for Blue Ridge Hospice, earning over four hundred hours with supervision by a Licensed Clinical Social Worker as well as Doctorate level faculty at George Mason University. Christine trained under Kathryn McCormack-Chen, RN, LCSW, LSATP, an advanced certified TIR trainer and Facilitator, who treated trauma survivors, some at the Pentagon on 9/11.
Christine Langley-Obaugh received several EMPACT awards from Loudoun County Government, Loudoun County Fire and Rescue, and was a former nominee for Probation Officer of the Year while employed with the State of Florida. Christine has founded and coordinated various programs to include the Frederick County Fire and Rescue Chaplain Program and the Kindle Project for Burn Survivors.
Christine Langley-Obaugh, a former Instructor for Shenandoah University, the Center for Lifelong Learning, also taught at the North Florida Corrections Academy in Lake City, Florida. Christine wrote How Stress can lead to Emotional Trauma which appeared on Karen Salmansohn's website, www.notsalmon.com, along with her motto, We Repeat What We Don't Repair in January of 2015. Christine also co-authored Loudoun County Paves the Way: Code of Virginia Amended to Improve Behavioral Health Benefits for Volunteer Fire and Rescue Personnel for the National Volunteer Fire Council in May of 2017.
Christine, a former PTA President for Middletown Elementary School, also served on the Board of Directors for the Loudoun County Citizen's for Social Justice (formerly known as LAWS). Further, she previously held the position of President for the Ocala Chapter of the Florida Council on Crime and Delinquency. Christine also served as an Ambassador Chair and Family Team Chair for the Juvenile Diabetes Research Foundation, Capital Chapter in Washington, D.C..
Ms. Langley-Obaugh is a member of the following organizations: International Critical Incident Stress Foundation, Inc. (ICISF), Anthroposophical Society in America (ASA), Loudoun County Chamber of Commerce, Purcellville Business Association (PBA), Traumatic Incident Reduction Association (TIRA), Triumph over Trauma: Northern Shenandoah Valley Resiliency Initiative, Virginia Mediation Network (VMN), Daughters of the American Revolution (DAR), Ketoctin Chapter, National Trust for Historic Preservation, and Sacred Heart Catholic Church in Winchester, Virginia.

Christine Langley-Obaugh is a Psychospiritual Leader, Spiritual Awakening Expert, Educator, Oracle, Strategist and Entrepreneur. Ms. Langley-Obaugh founded and is the Executive Director of the Huckleberry Alliance, Incorporated, a non-profit organization for fatherless children, and is the CEO of OLIO Enterprises, a corporation committed to the research and development of a healing and balancing device utilizing the Second Law of Thermodynamics, the Projection Effect and the Absorption Effect.
About me…
Unwanted.
Portwine birthmark.
Lazy eye.
Asthma.
A vivid memory of two soot covered people.
Parents divorced.
Latch-key child.
Caregiver for my mother when she was first diagnosed with cancer.
Emergency appendectomy.
Resided in five states and eleven homes before the age of seventeen.
Bullied.
Parental neglect.
Physical abuse.
Rape.
Swerved to miss a man laying across the road – law enforcement indicated he was attempting suicide.
A passenger in a rolled car. A head injury.
Miscarried two years into the marriage.
Emergency c-section. Extended hospital stay.
Divorce.
Son was diagnosed with type 1 diabetes at the age of five with a blood sugar over 900. He almost died.
Saved my son from drowning.
GPS placed on my personal vehicle by an employer.
Emotional abuse.
Lyme disease.
Second divorce.
Toxic work environments.
Meniere's disease.
Dad passed away.
Blocked from attending my Dad's funeral during COVID at Arlington National Cemetary.
Inheritance stolen.
Cancer. Subsequent surgery.
Forced to leave my toxic government job.
Sold my house.
Gave away my belongings to those in need.
Moved to a cottage to heal.
Mom passed away.
Betrayed by friends, family, co-workers, and bosses.
Accused of actions I have not taken.
Blamed for behaviors I have not exhibited.
Misjudged.
Stood alone in integrity.
Truth hidden.
Surrendered.
Found God, again.
Reclaimed my power.
Identified feelings.
Strengthened intuition.
Overcame.
Wisdom gained.
I am confident.
I am valuable.
I am worthy.
I am deserving.
Healed.
As featured in Leesburg Lifestyle Magazine, May 2022
In the Company of Women
How the Women's CEO Business School Builds Intentional Businesses